DIPTYCHS
Stories in two photos from East Africa, Europe, Southeast Asia and the SWANA region.




PALM SUNDAY IN KURDISTAN
(left, I, II) Assyrian Christians pray during Palm Sunday mass at the Assyrian Mar Narsai Church in Dohuk, Iraqi Kurdistan. Many of the church's congregation are internally displaced people who came to Kurdistan to rebuild their lives after Daesh (ISIS) seized control of the Nineveh Plains in 2014.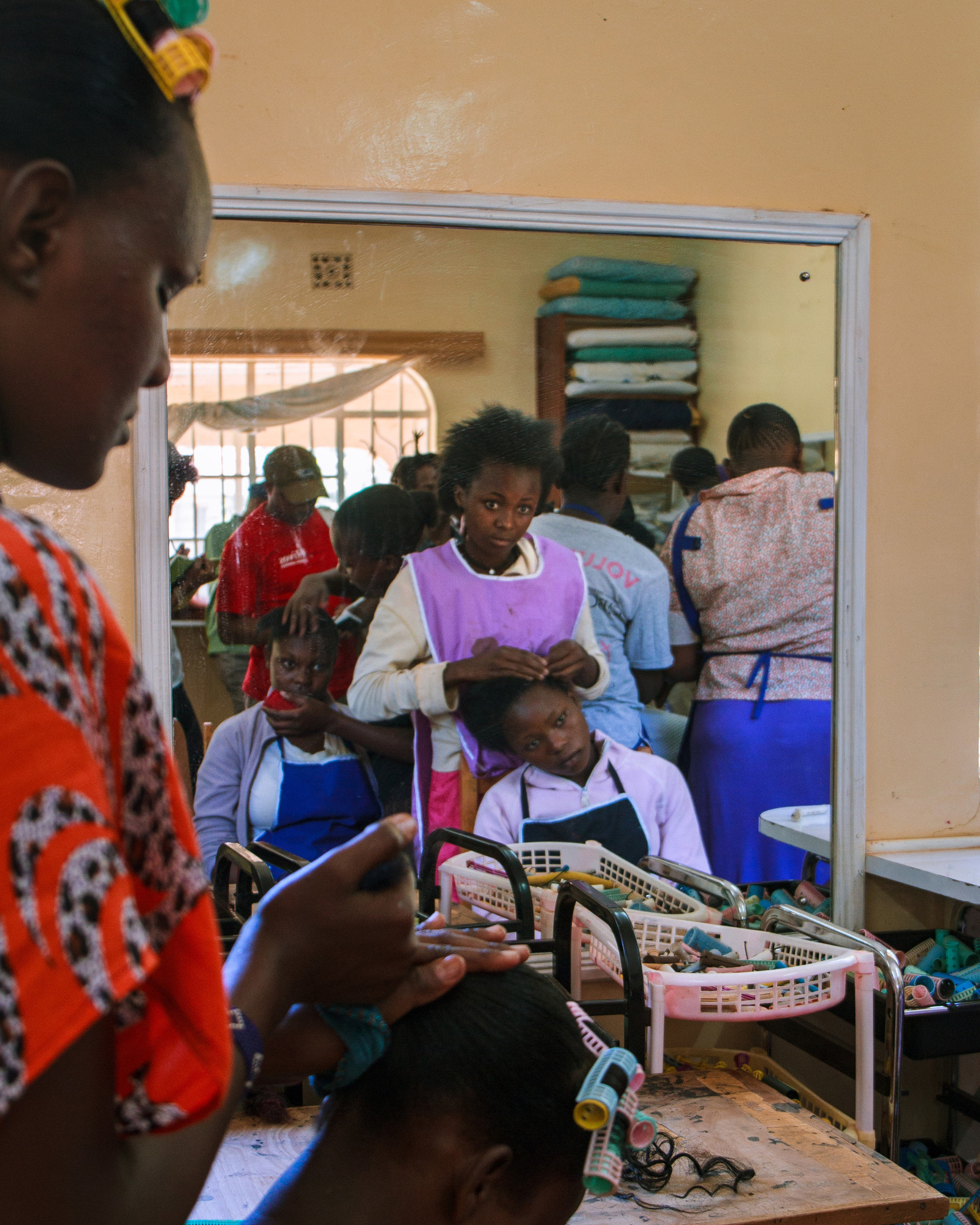 PREGNANCY DOES NOT DEFINE US

(left, I) Pregnancy does not define us I: Two girls at a Mully Children's Family (MCF) home in northern Machakos County, Kenya. MCF runs group homes and schools for at-risk and needy youth (not necessarily orphans). In this image, 16 year old Deffense braids her friend Jennifer's hair. Both are enrolled in a beauty class to teach them skills they can apply to earning income, and Deffense has been taking the class for 8 months now.
(left, II) Pregnancy does not define us II: Many of the teenagers at MCF are pregnant, or new mothers who arrived while carrying, and then had their babies while living there. For young mothers who may lack access to proper healthcare or good knowledge about how to bring a healthy baby to term, or who have been ostracized in their home communities for getting pregnant out of wedlock, MCF provides lodging, options to continue schooling, prenatal care, support through the birth, childcare services and then vocational training for those who might otherwise end up on the streets, giving these young girls another chance at life and stability as a single mother, as they graduate out of the program.


ECOFEMINISMO
(left, I) International Women's Day 2019: Members of the Ecofeminism bloc at an 8M march in Barcelona. Ecofeminists draw parallels between the domination of nature and the exploitation of women, calling for feminist understandings of ecology and human-nature relationships.
Drawing inspiration from environmental defenders in the global south, especially Latin America, climate activists in Europe have increasingly used the rhetoric of ecofeminism (ecofeminismo in Spanish) to tackle both climate change and patriarchy.
(left, II) Burn Patriarchy Not Coal: A sign tied to the pack of a protester during an Ende Gelände demonstration in Germany's Rhineland region. Since 2015 climate activists with the German civil disobedience movement Ende Gelände have held mass protests against open-pit lignite mining in Western Germany. Lignite is a highly polluting form of coal.




SHRINE OF SAYYIDAH KHAWLA
(left, I) (left, II) Khawla was the daughter of the Iman Hussein and granddaughter of the Prophet Mohammed. History is conflicted about her life and death, but in Baalbek, Lebanon, stands an intricate Shia shrine to Khawla, bint Hussein. One version goes that while being held captive after the martyrdom of Imam Hussein in Karbala, Khawla was brought on horseback from Iraq to Syria, and then to Lebanon. In Baalbek she fell from her horse, died from her injuries, and was later laid to rest at the edge of the city. A tree was planted to mark the young girl's grave, evidenced by the giant 1,400 year old Cypress tree growing in the center of Khawla's shrine.


STAY GROUNDED
(left, I) (left, II) Protest against the expansion of Barcelona's El Prat Airport: On July 14th, 2019, activists and members of the Stay Grounded Network (stay-grounded.org) formed a red line in El Prat Airport to draw attention to the climate change, touristification, noise pollution and land-grabbing effects of airport construction and expansion worldwide.
Protests have been ongoing against the planned construction of more terminals and runways at Barcelona's El Prat airport, with activists and community members seeing more flights as incompatible with the city's sustainability goals.
In 2019 there were over 400 new airports being built globally.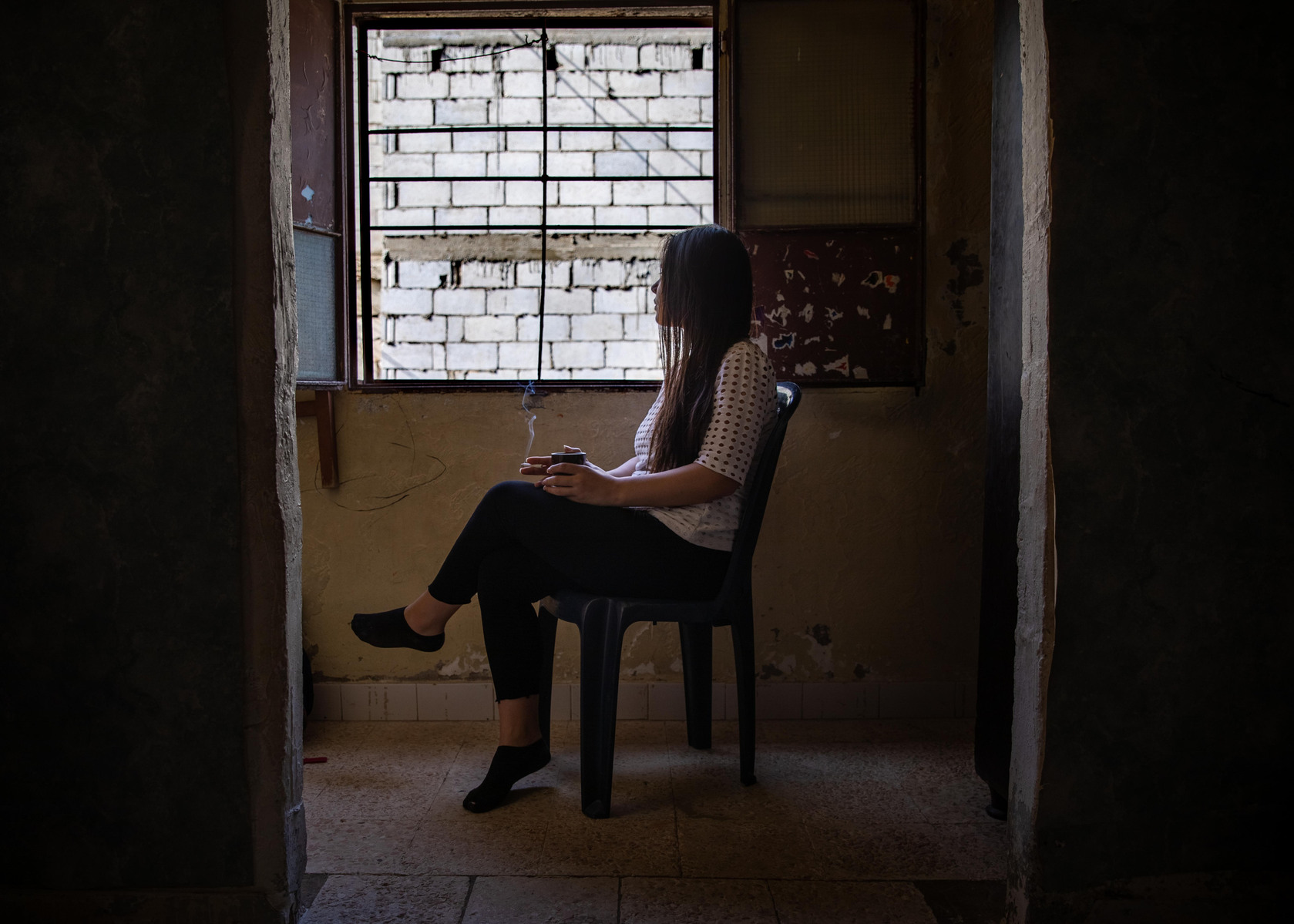 SABRA AND SHATILA

(left, I) Care is the most important form of labor: Hasna with her children in the Sabra-Shatila Refugee neighborhood of Beirut, Lebanon. There are over 1 million Syrian refugees registered with UNHCR in Lebanon. Hasna and over a million others have fled the war in Syria since 2011 in search of safety, jobs and a better life. Juggling raising children, cooking daily for her entire family, health problems, Arabic as her sole language, ongoing asylum applications, Lebanese racism towards refugees and more, Hasna still smiles and finds the time to come to English class 3 days a week.
The backbone of refugee resilience is women like Hasna, who bear the pains of extremism, migration, patriarchy and poverty for their children and communities.
(left, II) Care is the most important form of labor: Razan, a 22 year old single mother, takes a moment for herself while her son spends an evening at the house of a relative. Razan and her son are third and fourth generation Palestinian-Syrian refugees living in Shatila.



COVID-19 IN SPAIN
(left, I) Melilla. February 18, 2021.
A vending machine full of masks in the port of Melilla. Melilla was the last of Spain's 17 comunidades autónomas to lift COVID-19 restrictions, with limits on public social gatherings in place for almost a full year after the beginning of the pandemic.

(left, II) Balearic Islands. May 23, 2020.
A patient at Quirónsalud Palmaplanas Hospital in Mallorca. In an effort to contain the spread of coronavirus, all admitted patients at Palmaplanas were tested for Covid-19 and put in isolation while waiting for the results. Family members could only visit patients who test negative for coronavirus.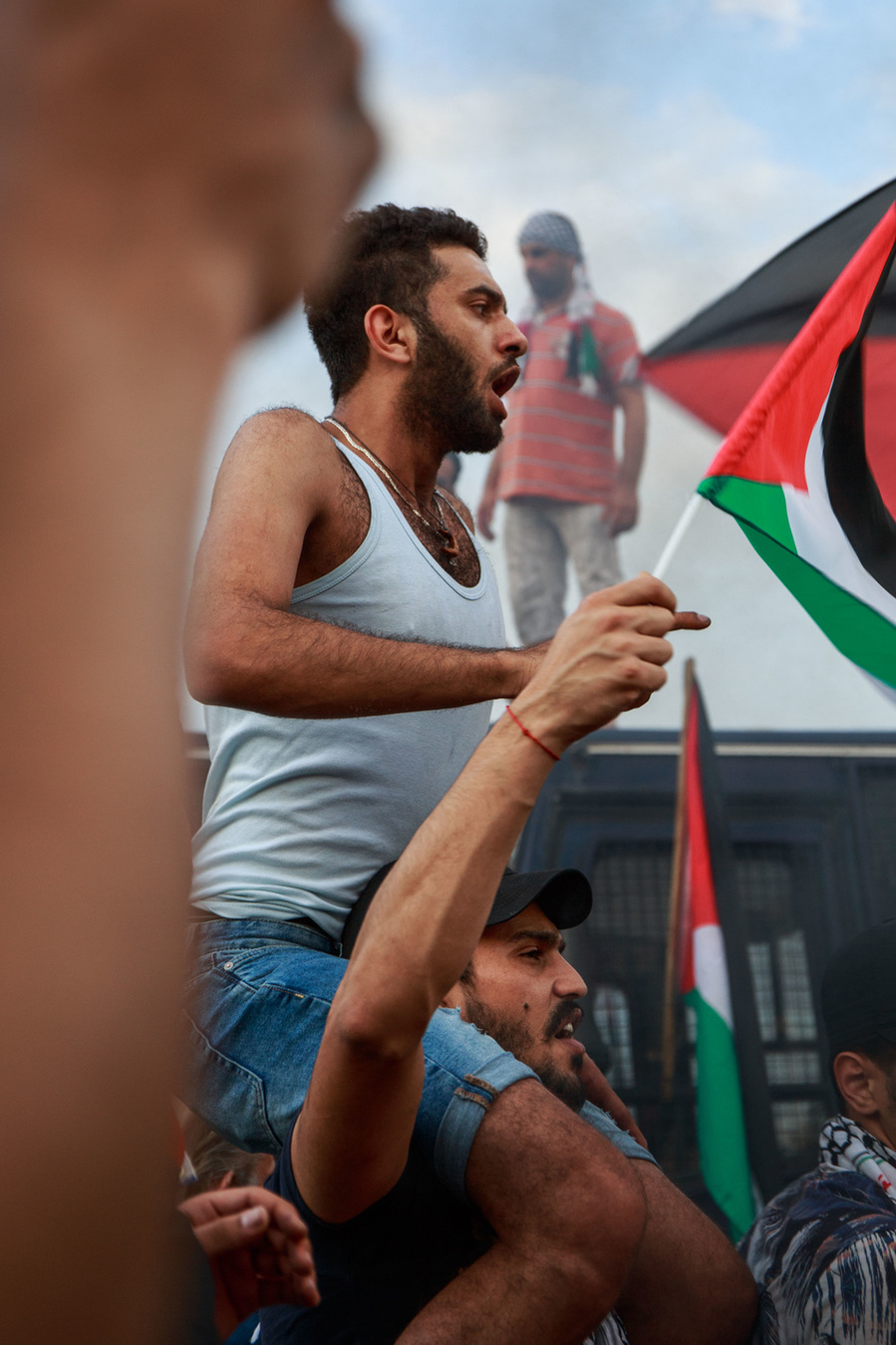 YOM AL-NAKBA
(left I, II) Athens, Greece. 2018. Every year on May 15th, Palestinians commemorate the forced exodus of more than 700,000 Palestinians from their homes and hometowns in 1948 after the war marking the creation of the state of Israel.
In Arabic, "Yom al-Nakba" means "Day of the Catastrophe." The word "Nakba" is used in Arabic to refer to the period around 1948 when hundreds of Palestinian villages, olive groves, and family homes were destroyed or resettled in the name of Israeli independence.
While there are demonstrations at all times of the year in the name of Palestinian statehood, Yom al-Nakba is one of the main days of resistance where Palestinians and allies turn to the streets in support of a Right of Return for Palestinian refugees and for reparations for a homeland lost.



DANCING IN THE RAIN AT SAIGON PRIDE
(left I, II) Saigon, Vietnam. Despite the autumn rain, queer communities and allies have gathered every September since 2012 for Pride celebrations in cities throughout Vietnam. The two biggest Pride parades in the country are held in Hanoi and Saigon.